Description
TSCO TP 815L POWER BANK
Power banks are one of the most favorite electronic devices among people these days which is used a lot.
Since, many daily works are done by cellphones, people need a simple device to charge them whenever is needed without using a power supply and as easy as possible.
TSCO power bank TP815L can be a good choice in these situation because of its spectacular design and low weight.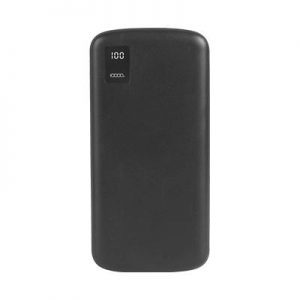 TSCO TP 815L POWER BANK
Lithium polymer battery with the capacity of: 10000mAh
Input voltage: micro input: 5V.2A
USB C input: 5V,2A
output voltage: USB 1 Output:5V/2.1A
USB2 Output: 5V/2.1A
Battery charge time:  5-7hr
weight:  230gr
Dimensions: 139*68*15.5mm
Containing Micro USB Cable to charge the device