Description
TSCO TH 5377 HEADSET
Listening to music is one of the most enjoyable daily activities of majority of people. Music can motivate some people to do their works, or enjoy more while exercising, avoid boring or feeling lonely.
Now if you are a big fan of music and willing to be  drown in it, follow us to introduce an amazing product.
TH 5377 is a TSCO Bluetooth headset which includes all features of a high quality and affordable headset. Ergonomic design of this model has made it soft and flexible which avoid tiredness on users' ears.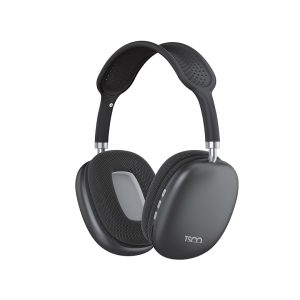 TSCO TH 5377 HEADSET
Bluetooth Headset: version V5.0
Connector : BT, TF Card/FM
Distance support:  10m
Lithium Battery with a capacity of : 200mAh
Music playtime: 4-5hr
Talk playtime: 4hr
Battery charging time : 1.5hr
Standby time: 10hr
Sound resolution: 90db