Description
TSCO TK 8022 KEYBOARD
A well-made keyboard with soft keys, good quality material and ergonomic design is essential for those who work with computer in long time.
Nowadays, many keyboards with different size and designs have been produced and distributed in the market. Therefore, choosing the right one gets difficult for customers.
TSCO company uses the best material in their keyboard so customers can trust to this brand easily.
TSCO TK 8022 KEYBOARD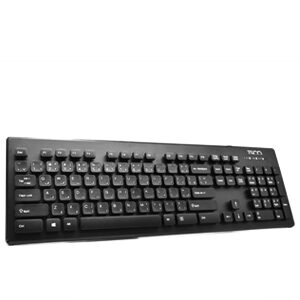 Wired keyboard
Number of keys: 103
Keys Lifespan: 10,000,000  keypresses
Keyboard dimensions: 24×140×445 millimeter
Cable length 1.8 meter